I've been meaning to post a few pics from Christmas... so here they are- (better late then never!)
We had a great "First" Christmas with our 8 month old daughter. She especially LOVED the wrapping paper, and of course all of the fun gifts that came wrapped in it! We have never seen her so overwhelmed with such excitement. She clapped and laughed the whole time and kept us all very entertained!
Here are a few of my favorites that I thought I'd share-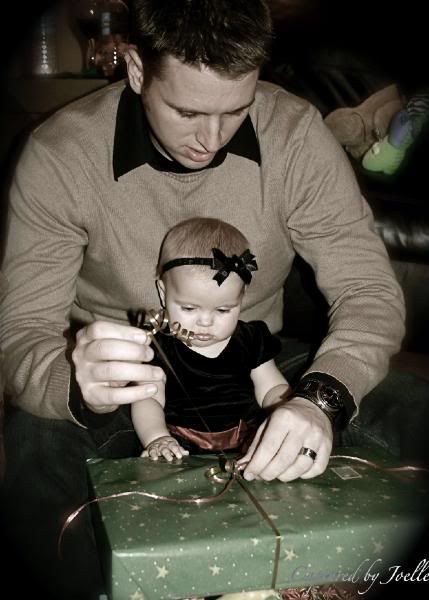 Family gathered to watch the gift unwrapping begin...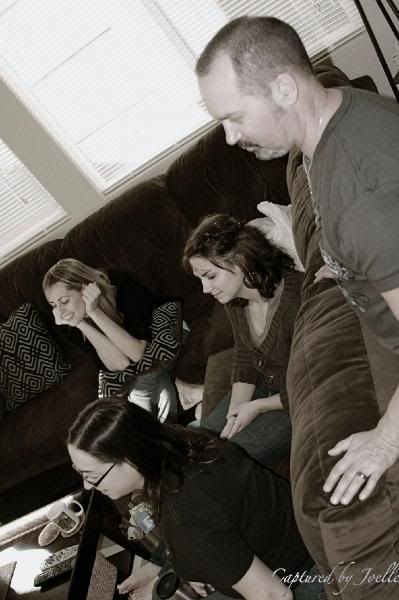 There's nothing like good family visits...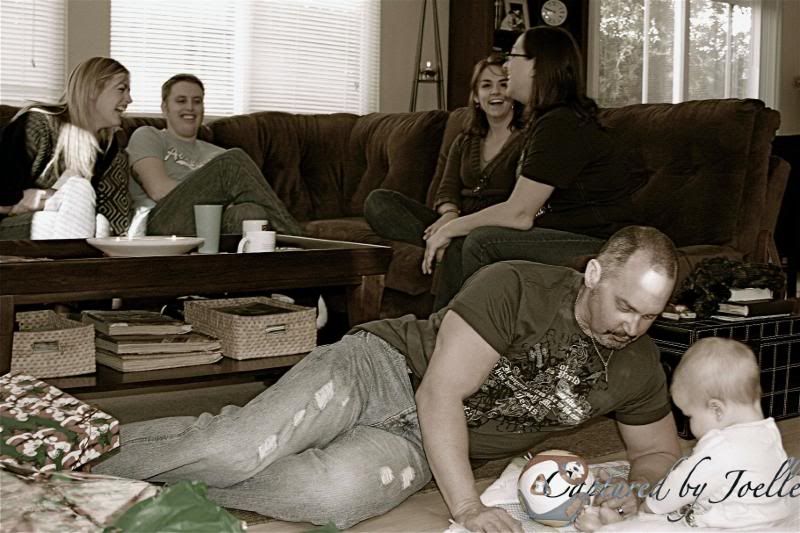 My adorable grandparents as they put the finishing touches on the dinner table...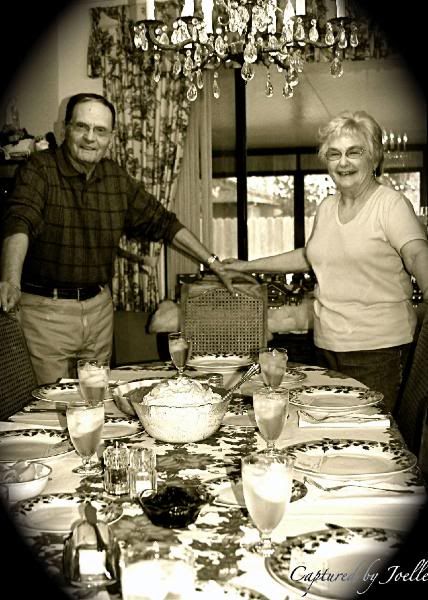 One last one that my sis in-law shot of the three of us before the night was over...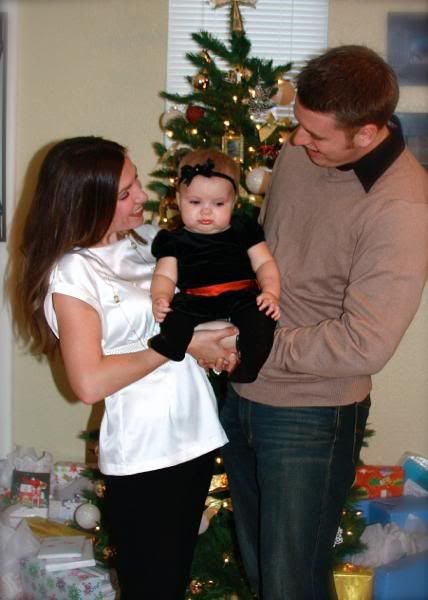 The BEST gift that Mom & Dad could ever ask for!!!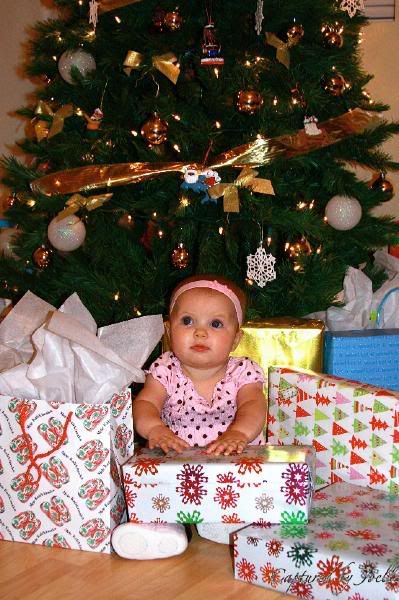 Good Food, Great Visits, Wonderful Times!!!
What a great year 2007 has been! 2008 here we come!!!