Where has the year gone? Our baby girl turned ONE today! It seems like not that long ago, we were just in the hospital meeting her for the first time! Now we are celebrating her first year of life. . . WOW! We as parents can now proudly say that we survived the first year, and are blessed enough to say that she is growing into a healthy little girl! What a truly amazing year it has been! There is no greater blessing in life then to watch your child grow. And like everyone says, it just keeps getting more and more exciting with each passing day! She constantly amazes, and amuses us daily with her sweet and funny personality.
We threw her 1st birthday party with our family and a few of our closest friends. She was feeling a little under the weather, so she was not able to enjoy her cake like we hoped, but she made it through the party without passing out or face planting into the cake... (which I thought might happen by the looks of her that night- Poor girl!)
Here are some of the pics: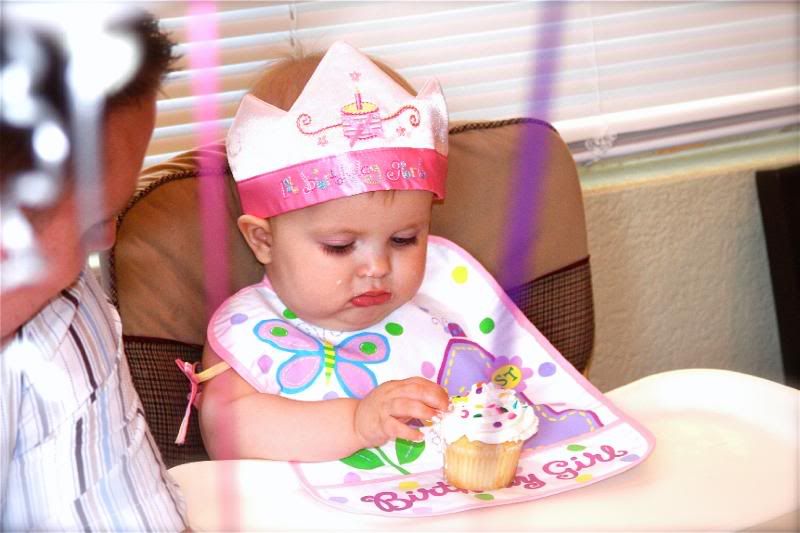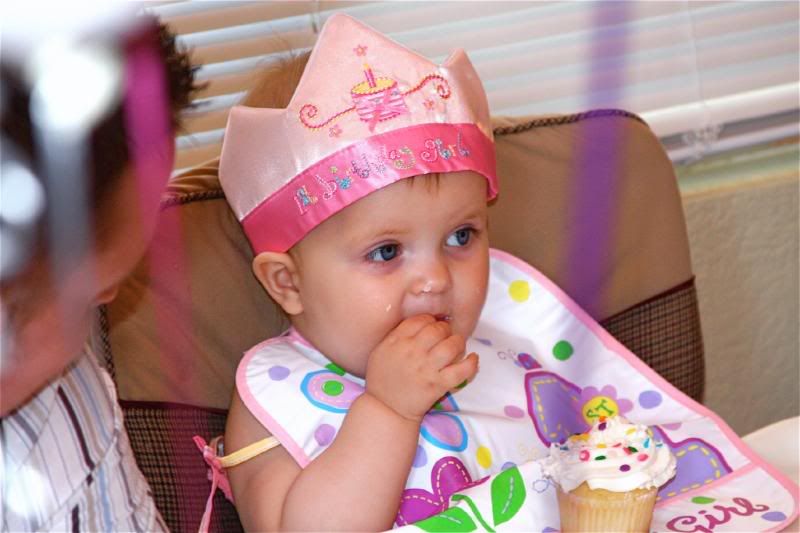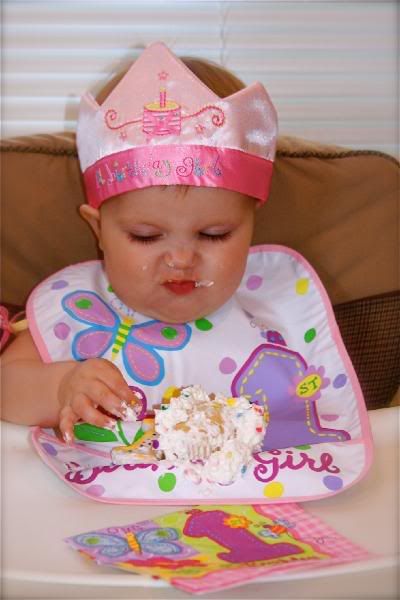 HAPPY 1ST BIRTHDAY BABY GIRL- DADDY AND MOMMY ARE CRAZY ABOUT YOU!!!!