Earlier this month we attempted to go out and get some pics of Makyla for her "1st Birthday" invitations... but let's just say that that this wasn't as easy task at all! First off- it was a horribly overcast cloudy day...
And then secondly- pouty, not feeling the camera Makyla.
So this is what I got:
A little better, (Mommy goggles on) LOVE her adorably cheesy smile and pose (a definite keepsake for our albums. . . and how can anyone resist those cheeks?)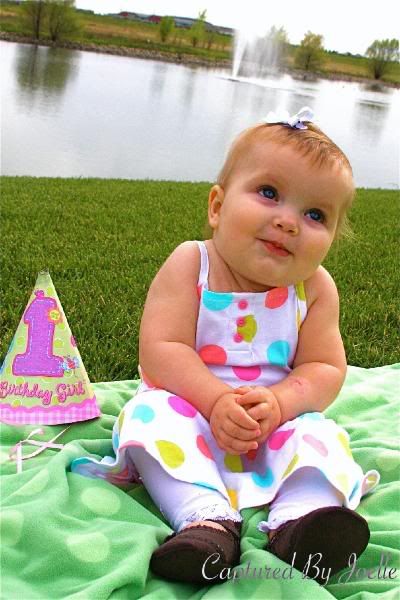 And the winner is. . . (this one will have to do!)
Welcome to toddler-hood honey!