For a couple that does not gamble, stay out late, or for that matter does not get much time alone due to the fact that, well... we have a 1 year old running around the house now keeping us VERY busy.... Let's just say that this was the perfect get away!
We left our little bundle of joy at home with her grandma and grandpa, and went and partied it up in Vegas!!! Well. . . sort of!
We saw some AMAZING shows, rode a couple very thrilling rides, stayed up until the weeee hours of the morning, ate, ate, and then ate some more, and then paid almost 20 bucks to see a movie to find out we both napped through the entire thing, due to the mere fact that we're just not used to this sort of thing anymore! Yes, we did feel a little aged but not before too long, we picked up and got the hang of it! We had a great time, and stuck to our goal of not gambling more then 10 whole bucks (in which we lost all 10, oh yeah)!
On a side note- If anyone happens to take a visit down to VEGAS please go and see the Cirque Du Soleil "
KA
" show! We were absolutely blown away on how amazing this show was, and can't wait to share the experience with others! Although ALL of the Cirque Du Soleil shows are supposed to be fantastic, so I don't think you can go wrong with any of them!
Here are a few pictures from our trip.... I wanted to take so many more, but the hassle of carrying around my huge camera, in crazy busy HOT crowds, was not the most convenient nor comfortable thing in the world to do.... so here are a few that I managed to capture:
What to do in Vegas?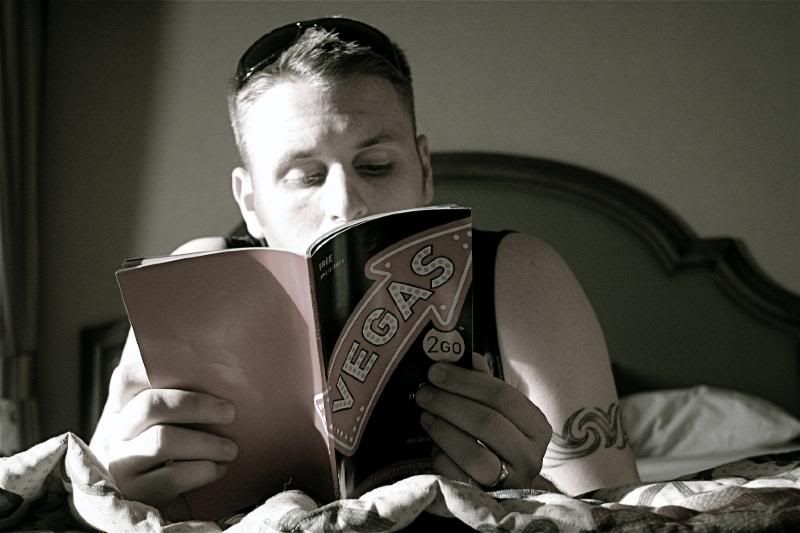 Golden Nugget
Hotel (where we stayed) 
The
pool
at our hotel was definitely the highlight: With a 200,000 gallon
SHARK
tank located in the middle, and a 3 story water slide that went through the center of the tank. This is where we spent our afternoons... (well this and the buffet line!)
Beautiful blown glass along the ceilings: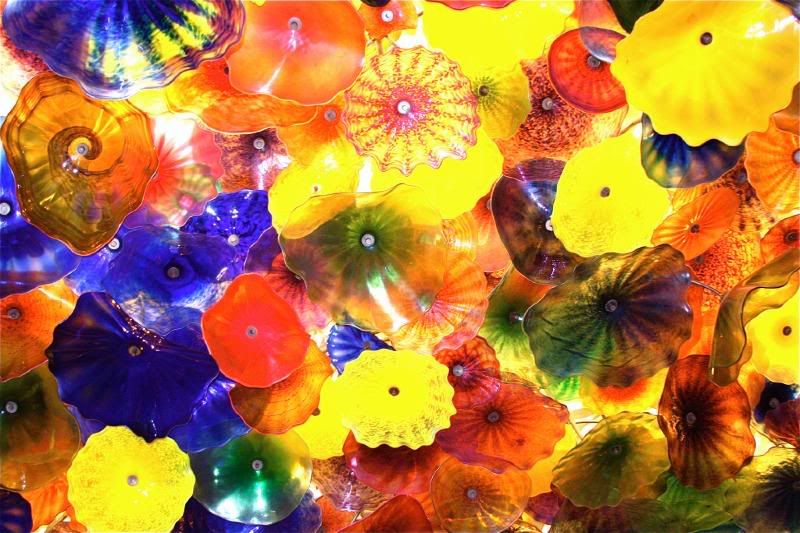 The good old Las Vegas Blvd: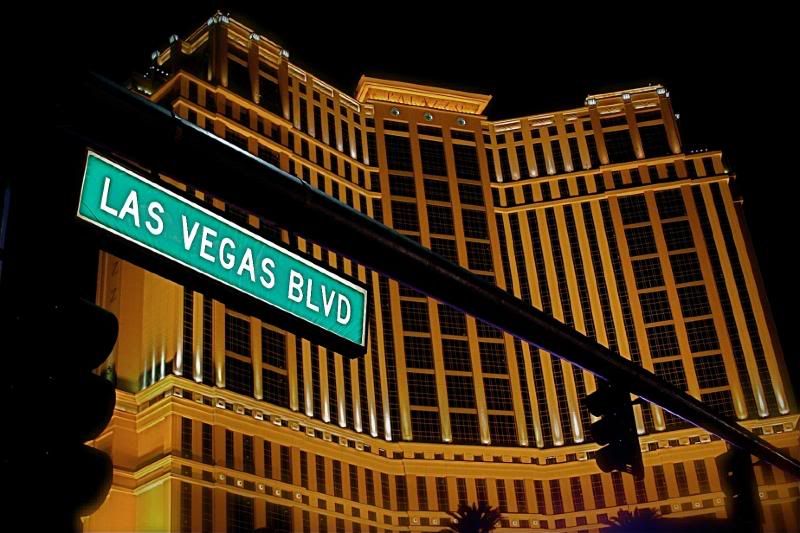 The gorgeous
Bellagio
Hotel and Casino:
The Bellagio's breathtaking water
fountain
show could not help but stop EVERYONE in their tracks:
The amazing skyline and lights at night are like nothing you'll see anywhere else:
Inside the
Venetian Hotel
- Believe it or not this photo was taken at about midnight! You'd never know it with the bright skyline painted along the inside ceiling. Not to mention people don't sleep here as you can see: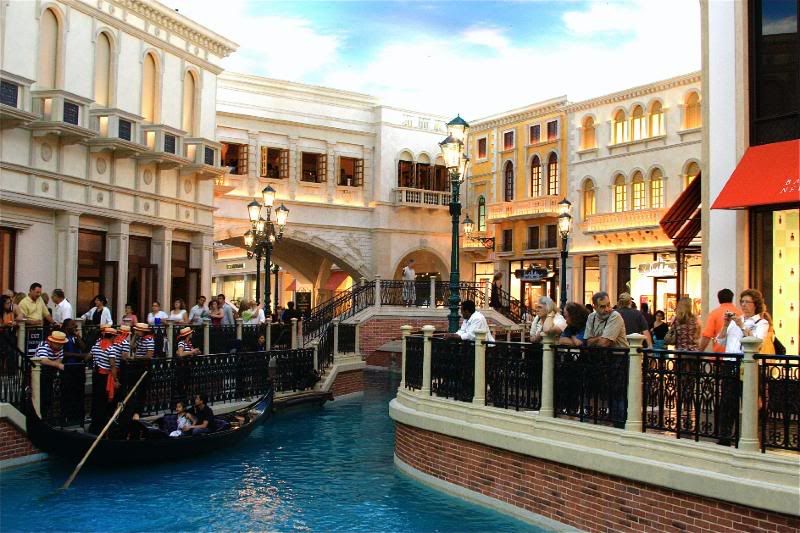 Back to the downtown area, (on the doorstep of our hotel):
The
Fremont Street Experience
- definitely worth leaving the strip to check out: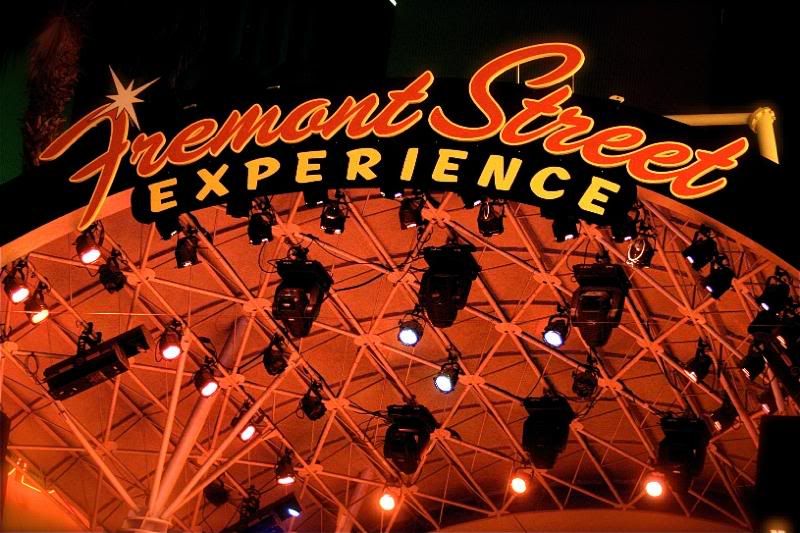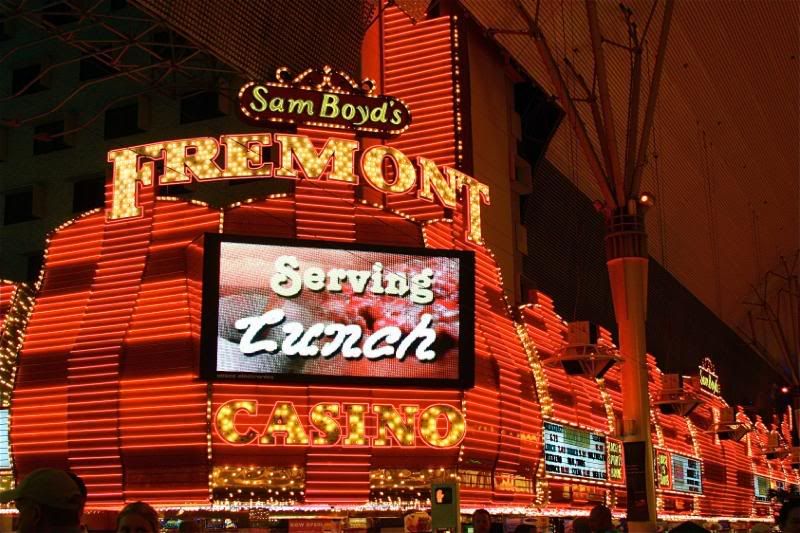 On the hour, the biggest big screen EVER (about 5 or 6 blocks long) is the
Fremont Street Experience
, with 12.5 million lights that shine over head- a free light show with epic scenes and images that fly overhead to loud pulsating music: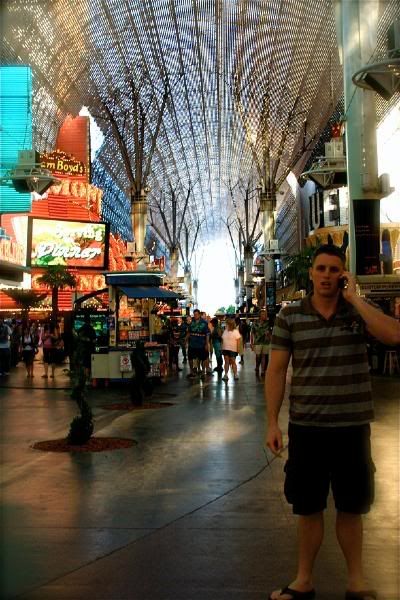 Need a mint?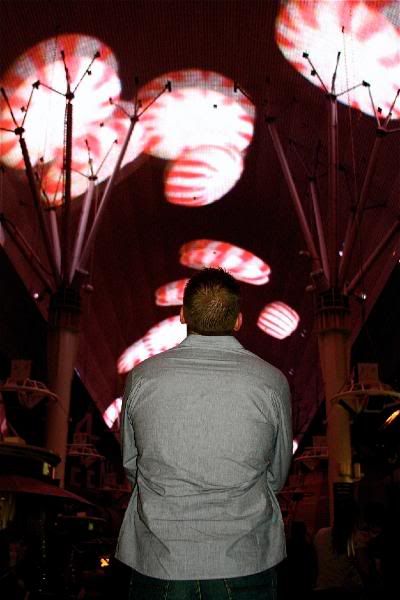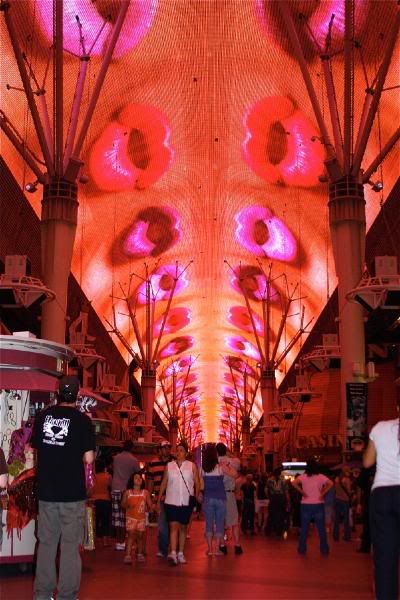 Whatcha looking at David?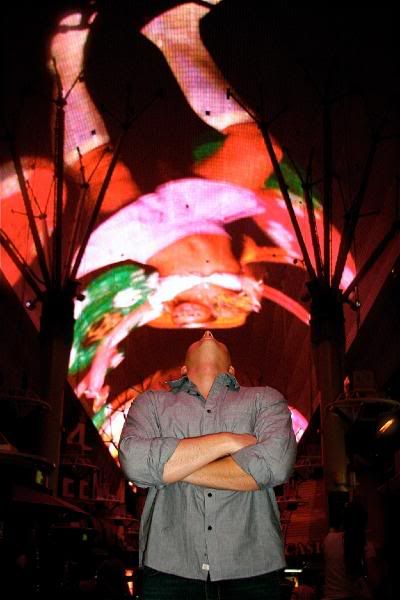 The Paris Hotel:
Ooh la la. . .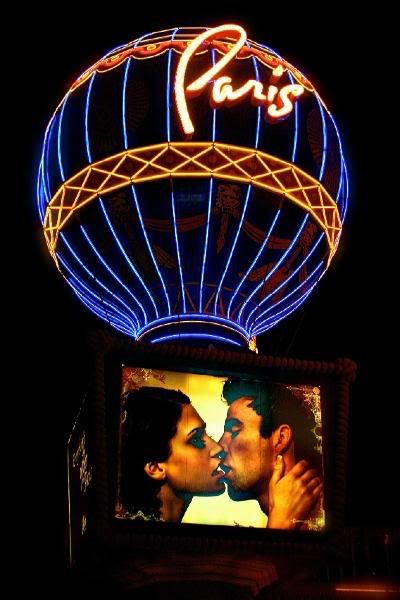 Another busy Night Scene along the strip as we awaited our cab ride back to the hotel: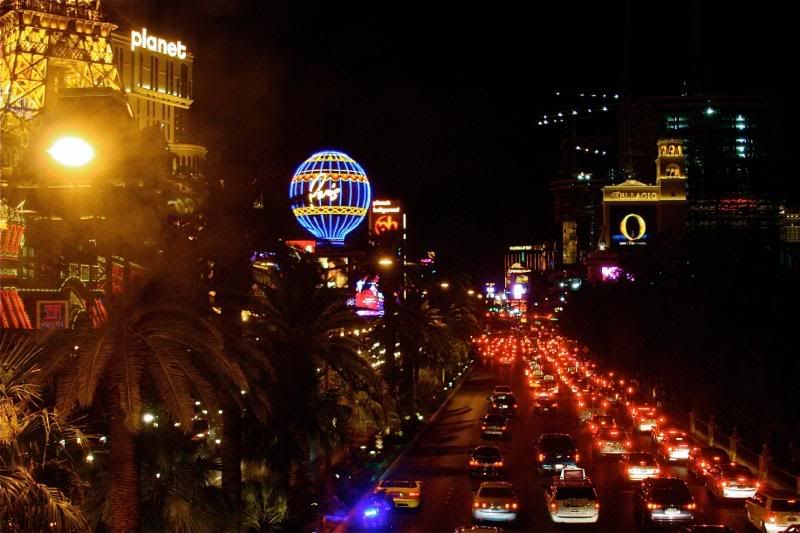 . . .and the 5 year honeymooners- exhausted YES, but happy as ever!

To book your own trip contact Dee:
(She saved us MUCHO dinero and can do the same for you!!!)